The 2018 Alfa Romeo Stelvio Quadrifoglio is a high-performance SUV that combines the versatility and practicality of an SUV with the sporty handling and powerful engine of a sports car.
Under the hood, the Stelvio Quadrifoglio is powered by a 2.9-liter twin-turbocharged V6 engine that produces an impressive 505 horsepower and 443 lb-ft of torque. This engine is paired with an 8-speed automatic transmission and all-wheel drive, allowing the Stelvio Quadrifoglio to go from 0 to 60 mph in just 3.6 seconds.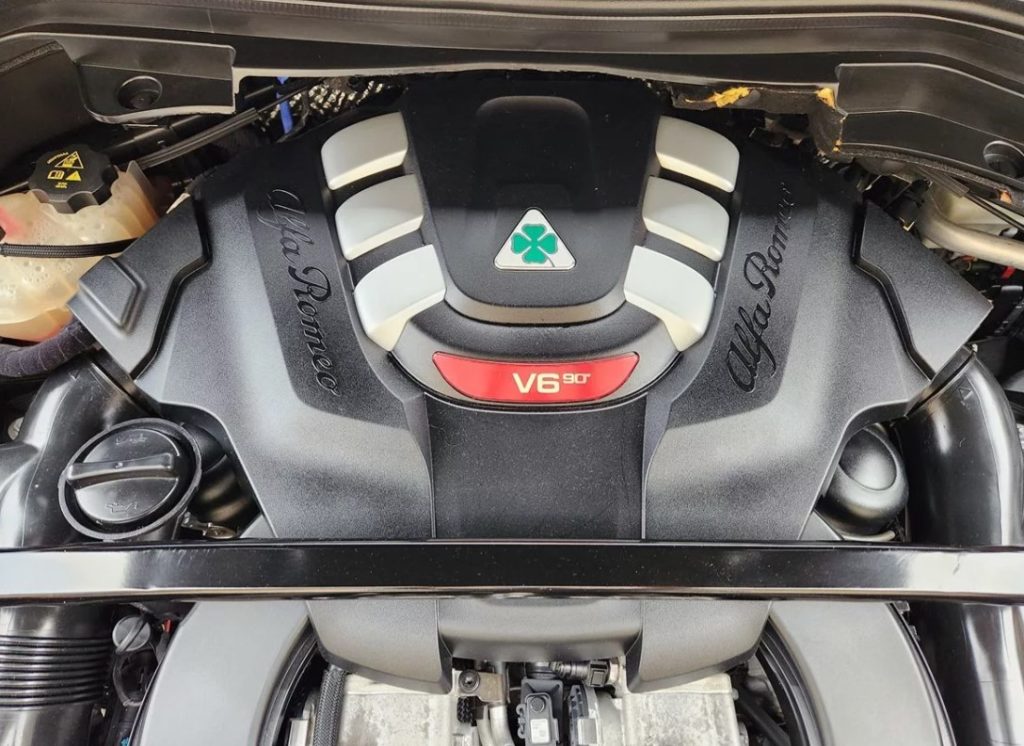 One of the standout features of the Stelvio Quadrifoglio is its advanced suspension system, which includes a double-wishbone front suspension and a multi-link rear suspension. This setup provides excellent handling and a smooth ride, making it a great option for both daily driving and spirited driving on winding roads.
Inside, the Stelvio Quadrifoglio is spacious and comfortable, with room for up to five passengers. The interior is also well-equipped, with features like leather upholstery, a panoramic sunroof, and a premium audio system. The infotainment system is user-friendly and includes a large touchscreen display, as well as Android Auto and Apple CarPlay connectivity.
In terms of safety, the Stelvio Quadrifoglio comes with a variety of advanced driver assist features, including adaptive cruise control, lane keep assist, and automatic emergency braking. It also received a five-star safety rating from the National Highway Traffic Safety Administration (NHTSA).
Overall, the 2018 Alfa Romeo Stelvio Quadrifoglio is a unique and highly capable SUV that offers a perfect blend of performance, comfort, and practicality. Whether you're tackling a winding mountain road or just running errands around town, the Stelvio Quadrifoglio is a great choice.