As the temperatures rise and the sun stays out longer, summertime driving in Dallas, TX can be both exciting and challenging. With so much to see and do in the area, it's important to make sure that you and your car are prepared for the hot weather and busy roads. Here are some tips for enjoying your summertime driving in Dallas, TX, courtesy of Dallas Lease Returns.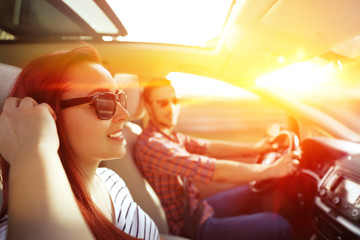 Stay Cool
First and foremost, make sure that your air conditioning is working properly. The last thing you want is to be stuck in traffic on a hot day without any way to cool down. Check your A/C before you hit the road and make sure it's blowing cold air. If it's not, bring your car into Dallas Lease Returns to have it checked out.
Stay Hydrated
It's important to stay hydrated during the summer months, especially when you're spending a lot of time in your car. Bring plenty of water with you and make sure to take regular breaks to stretch your legs and hydrate.
Plan Ahead
Summer in Dallas can mean lots of traffic, construction, and road closures. Plan your route ahead of time and give yourself plenty of time to get to your destination. Use a navigation app like Google Maps or Waze to stay up-to-date on traffic and road conditions.
Protect Your Car
The sun can be harsh on your car's paint job, so consider parking in the shade whenever possible. If you don't have access to shade, invest in a good quality car cover to protect your vehicle from the sun's damaging rays.
Be Prepared for Emergencies
In the event of a breakdown or other emergency, make sure you have an emergency kit in your car. This should include things like water, snacks, a first-aid kit, a flashlight, and a phone charger.
Watch Your Speed
Summer in Dallas can be busy, and it's easy to get caught up in the excitement of the season. But remember to watch your speed and obey traffic laws. Speeding can not only result in fines and points on your license, but it can also lead to accidents.
Enjoy the Scenery
Finally, remember to take some time to enjoy the beautiful scenery that Dallas has to offer during the summer months. Whether it's a drive down the Dallas North Tollway or a trip out to the Fort Worth Stockyards, there's plenty to see and do in the area.
Summertime driving in Dallas, TX can be an exciting and enjoyable experience if you take the time to prepare properly. Follow these tips from Dallas Lease Returns, and you'll be ready to hit the road in style this summer.