Have a new to you car? Don't you hate it once that "new car smell" goes away? Here are some helpful tips to keep your ride looking nice and new!
Keep your car washed! This might seem obvious but it goes deeper than just looks. By keeping dirt, road grime, and chemicals off of your car's paint, it will help prolong it.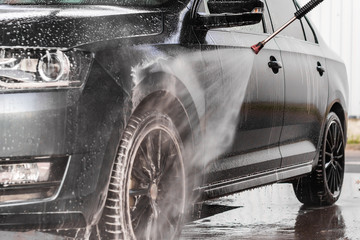 Be sure to dry it off properly as well, this not only keeps those pesky water spots from showing up but keeps water from hanging out too long in places that it could cause damage.
If you notice you have had a visit from a bird, or tree sap, be sure to clean it off as soon as you can to keep it from breaking down your cars finish. Plus once they dry, they are a lot harder to clean up!

Speaking of washing your car, it is best to do a touchless if you have to use a car wash or a bucket wash. Some car washes may use harsh chemicals in their soaps so it may be best to just do it yourself with a soap that you trust!
Don't forget to clean the inside! Be sure to vacuum and wipe down surfaces regularly. Don't just make the smell by hanging multiple pine tree scents from your mirror!!