In these times of social distancing, what better way to buy a car than on your computer! But you may be thinking, how does it work? Let's dig into that!
We buy groceries online, toys, clothes, why not cars too!?
Nearly every automotive dealership will have a website, and hopefully have their inventory listed on it for you to browse through, from the comfort of your home! If you have a hard time locating their online inventory you may want to give them a quick call and make sure they offer it as well as get some directions on how to locate it.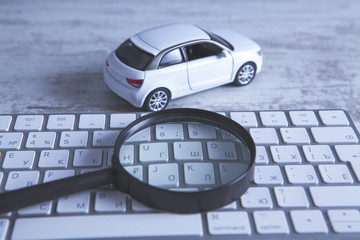 Once you have found a car you are interested in, you will want to contact their internet sales department and request an itemized quote. You can also request more information at this time, such as more photos or service information.
Review the information they send you and also do some comparing online. If your quote seems high compared to others, give them a call to discuss why that may be or to try to get a better deal.
Many dealerships are offering at-home test drives where they will bring the car to you, just ask what their policy is during this time and do what feels best to you.
You will then visit the dealership to finalize the paperwork!