As the summer draws to a close and the back-to-school season approaches, many parents and students find themselves searching for the perfect set of wheels to make their daily commute a breeze. A reliable and budget-friendly car is essential for busy families, and one fantastic option to consider is exploring the wide range of pre-owned vehicles available at Dallas Lease Returns. To help you make the most out of your back-to-school car shopping experience, we've put together this comprehensive guide with valuable tips and insights.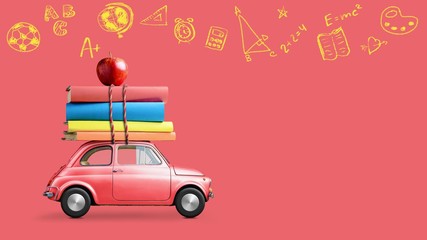 1. Assess Your Needs:
Before you embark on your car shopping journey, take a moment to assess your specific requirements. Consider factors such as the number of passengers you'll need to accommodate, cargo space for school essentials, fuel efficiency for daily commuting, and safety features to ensure peace of mind for you and your loved ones. This preliminary evaluation will help you narrow down your options at Dallas Lease Returns and ensure that the vehicle you choose meets your family's unique needs.
2. Set a Budget:
Budgeting is a crucial aspect of any vehicle purchase. Determine how much you can comfortably spend on a car without stretching your finances too thin. Pre-owned vehicles at Dallas Lease Returns offer excellent value for money, and by setting a budget beforehand, you can focus on models that fit within your financial boundaries. Remember to consider not just the purchase price but also ongoing expenses like insurance, fuel, and maintenance costs.
3. Research Makes and Models:
With an array of pre-owned vehicles available, it's essential to research different makes and models to find the one that best suits your needs. Dallas Lease Returns has a wide selection of cars, trucks, and SUVs, so familiarize yourself with the options available. Look for online reviews, safety ratings, and reliability scores to make an informed decision. Don't hesitate to reach out to the knowledgeable staff at Dallas Lease Returns for additional insights and recommendations.
4. Consider the Vehicle History:
Dallas Lease Returns takes pride in offering high-quality pre-owned vehicles with detailed vehicle history reports. These reports provide information about past accidents, maintenance records, and ownership history. Always review the vehicle history before making a purchase to ensure transparency and peace of mind. Additionally, certified pre-owned vehicles often come with extended warranties and thorough inspections, providing extra reassurance.
5. Schedule a Test Drive:
Before finalizing any car purchase, schedule a test drive at Dallas Lease Returns to get a firsthand experience of the vehicle's performance and features. Pay attention to the car's handling, comfort, and overall driving experience. Bring along your family members who will be regularly using the car to gather their feedback as well.
6. Negotiate and Finance Wisely:
Once you've found the perfect car at Dallas Lease Returns, it's time to negotiate the price. Remember that pre-owned vehicles already offer excellent value, but there might still be some room for negotiation. Be polite, firm, and prepared to walk away if the deal doesn't meet your budgetary constraints.
If financing the purchase, explore various financing options to secure the best interest rates and terms. Dallas Lease Returns often collaborates with multiple lenders, simplifying the financing process for you.
Back-to-school car shopping can be a rewarding experience when done right. By assessing your needs, setting a budget, researching different makes and models, reviewing vehicle history, and scheduling a test drive, you can confidently choose a reliable and safe vehicle for your family. With Dallas Lease Returns' extensive inventory of pre-owned vehicles and their commitment to customer satisfaction, you're sure to find the perfect back-to-school companion for your daily journeys. Happy car shopping!