Are you getting ready to trade-in your old vehicle for one that is new to you? Great! But you may be wondering if you need to do anything to your old ride before handing over the keys to the dealership.
Here are some tips to help make the process painless so you can get behind the wheel of your next vehicle sooner!

Trading in your vehicle is the easiest way to do a deal at a dealership. You don't have to hassle with posting an ad all over the internet, then dealing with strangers and tire kickers. The dealerships make it a smooth and easy process! 
Clean! You will want your car looking its best, so give it a good wash and clean up the inside as well. Get those old stale fries from under the seats and maybe pop in a new air freshener while you are at it!

Paperwork! If you have any old receipts for maintenance as well as the title and any other documents may need to go with the vehicle! Make sure your personal paperwork stays with you!
Light Repairs. If you have a dome light or low fluids, you can fix those yourself. If you have a major issue it may be best to let the dealership handle that since they can do it cheaper than you could, unless you own your own shop of course! This may decrease the value a bit but could be cheaper in the long run.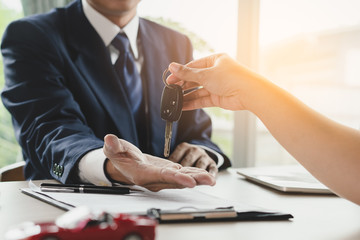 Keys, fobs, manuals. Be sure before heading to the dealership you find all your spare keys, fobs, car manuals, navigation DVDs, etc. These types of things can be easily forgotten about and could cost you an extra trip to the dealership!

Make your own list of things that are wrong with your vehicle, if anything. Scuffs, dents, etc, and compare with dealer's inspection.
Dallas Lease Returns Sales Team Makes the Whole Car Buying Process as Simple as Possible! Check Out Some of the Inventory Online HERE! Plan to Stop into Our HUGE INDOOR Showroom Too!